Postal Address
Wetheral Village Community Hall
Wetheral, Carlisle, CA4 8HE
Directions
The Wetheral Village Community Hall is on the B6263, Cumwhinton Road, on the southern edge of Wetheral village. It is easily approaching from Junction 42 on the M6 and Cumwhinton, immediately next to the Queen Elizabeth Playing Fields, before entering the village.
There is easy access to the hall by bike, car, bus route 75 from Carlisle, or locally by foot.
The hall has convenient off road parking spaces for bikes and 25 cars.
About us
The Wetheral Village Community Hall is owned by Wetheral Community Association CIO, (WCA) and managed by its trustees.
Wetheral Community Association CIO
Wetheral Village Community Centre, Wetheral, Carlisle, England, CA4 8HE
Charity No. 1112142

The WCA is a company limited by guarantee and a registered Charity.
WCA Trustees

James Aitken
Steve Bamber
Janice Duddy
Nicholas Ramsden (Secretary)
Jack Spedding
David Stephenson
Hire the Hall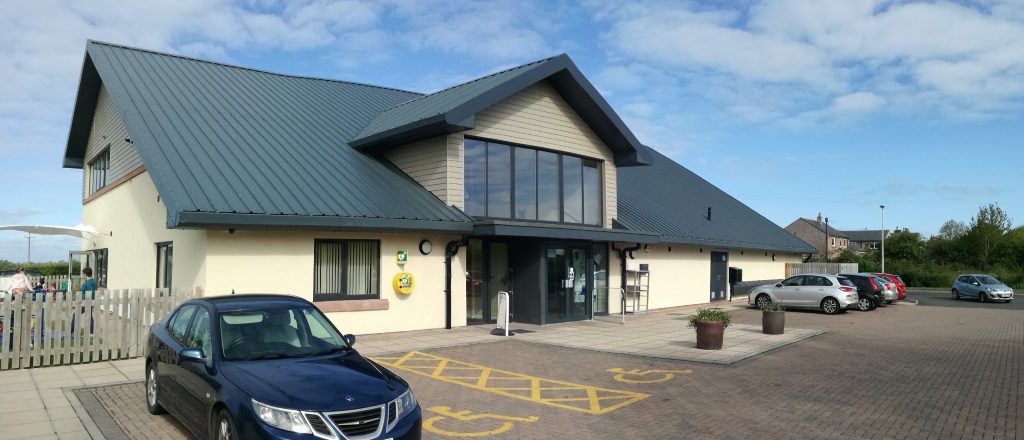 The Wetheral Village Community Hall makes an attractive and convenient venue for meetings, conferences, exhibitions, indoor sports and all kinds of social events including parties and weddings.